Just Pain
By Brenda Black
The pain was horrific! Stabbing, gripping, searing agony that came not in waves, but in shocking bolts! I would drift to sleep between the regulated intervals, exhausted from hours of relentless torture. Then finally it stopped. I sighed from relief while the baby I just delivered cried with life.
A few seconds later, as I gazed at that wrinkled and pinched little face, I ventured words that some in the room thought insane. Having just experienced the worst physical anguish I had ever known, I sweetly talked about having another one. Might have been the pain meds that numbed my memory. Could have been the overwhelming love and solace of holding a little person I had waited so long to meet. Whatever the motivation, all I know is the suffering ended in great satisfaction and that was enough to make me forget the pain and rejoice in the prize it rendered.
The mother of all, the first mother, set the bar. For it was Eve who declared at the birth of her firstborn son, "With the help of the Lord I have brought forth a man." (Genesis 4:1b) Keep in mind, Eve was the first to experience such a miracle. And the first to endure the curse God mandated as a result of her disobedience in the Garden.
Let's look back at the indictment before we go further. "To the woman [God] said, 'I will greatly increase your pains in childbearing; with pain you will give birth to children.'" (Gen. 3:16a)
Obviously, God meant what He said! Now go forward again to the statement of faith that Eve proclaims: "With the help of the Lord I have brought forth a man." Eve's curse was labor and pain in childbirth, yet here we see her acknowledging the very God who pronounced such judgment as her comrade and help in time of trial. Eve knew her curse was self-inflicted. She did not accuse her creator or turn away from God in the midst of the anguish. She praised Him instead for remaining faithful to a sinner.
Eve gets hammered on a regular bible-study basis. And she is guilty of garden crimes for which all of society continues to pay. But here's an instance where she gets it right. She glorifies God instead of despising Him when it would have been easy to lash out and cry: "Unfair!"
How often, we first blame God before we own our part in the problem. Certainly the Lord is just and true. He cannot deny right percipience. David sang of God's righteousness in Psalm 7 and clarified God's fair discernment between the wicked and the faithful.
"My shield is God Most High, who saves the upright in heart. God is a righteous judge, a God who expresses his wrath every day. If he does not relent, he will sharpen his sword; he will bend and string his bow. He has prepared his deadly weapons; he makes ready his flaming arrows. He who is pregnant with evil and conceives trouble gives birth to disillusionment. He who digs a hole and scoops it out falls into the pit he has made. The trouble he causes recoils on himself; his violence comes down on his own head. I will give thanks to the Lord because of his righteousness and will sing praise to the name of the Lord Most High." (Ps. 7:10-17)
Sometimes we get our "just" dessert. Sometimes we get mercy. Always, we can be sure that God judges rightly. Who are we to question His fairness policy? Mere mortals who sin and fall short of His glory are blessed beyond measure to receive grace.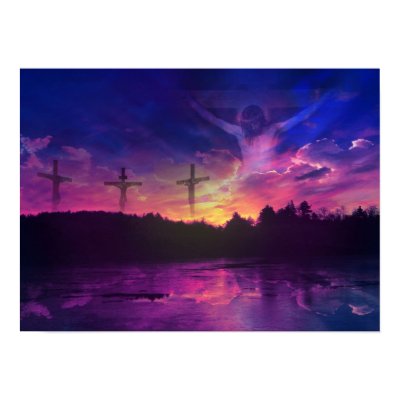 A grace that God extends because of the blood of Christ who paid the penalty that we might escape deserved punishment for our disobedience.
Eve bore pain when she bore children because she sinned. Christ bore our sins that we might be called children of God. "The Lord reigns forever; he has established his throne for judgment. He will judge the world in righteousness; he will govern the peoples with justice. The Lord is a refuge for the oppressed, a stronghold in times of trouble. Those who know your name will trust in you, for you, Lord, have never forsaken those who seek you." (Ps. 9:7-10)
It could have been the overwhelming love of seeing the desperate needs of the people God had created. Whatever the motivation, all I know is Christ's suffering ended in great satisfaction and that was enough to make Him endure the pain and rejoice in the prize it rendered – the hope of heaven for his beloved children. Just pain paid the price.